Posted on Nov 12, 2018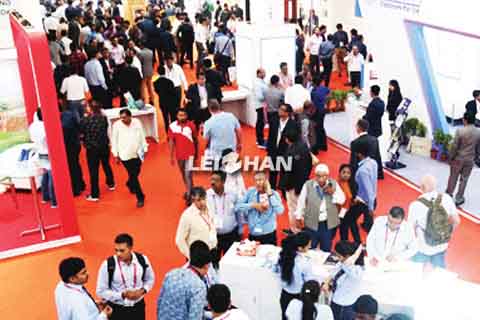 After the remarkable success of the forth edition of Paperex South India, held at Chennai in November 2016, the 5th edition of Paperex South India, which is scheduled to be held at Chennai during 15th – 17th November, 2018. Paperex South India is another commitment from the organizers of the Paperex series of international events to serve the pulp, paper and all allied industries.
5th Edition of Paperex South India provides services to the entire pulp, paper and other related industries. This is an international commodity exchange meeting and an important meeting for the suppliers and industry professionals in pulp, paper and related industries.
With the success of major international events in the paper and paper-related industry, Paper+ aims to provide a regional business platform for international display and business opportunities. Leizhan will attend this unique event to show our advanced and excellent pulping equipment, such as M.C. Pressure Screen, D Type Hydrapulper, High Density Cleaner etc.
Time: 15th – 17th November, 2018
Place: Chennai Trade Centre, Nandambakkam Chennai, India
E-mail: flutingpapermachine@gmail.com