Posted on Oct 10, 2017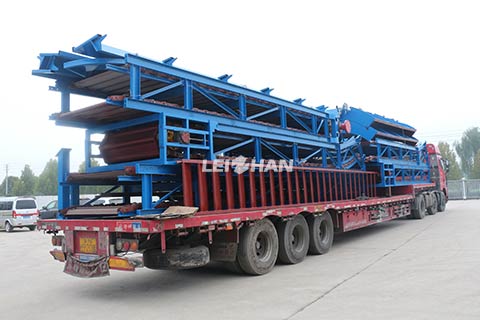 Chain Conveyor is used for conveying waste paper or pulp board to Drum Pulper or Hydrapulper. It has the advantages of
1. One-time impact stamping trough plate owns strong shock resistance.
2. Chain Conveyor is equiped with hard-surface gear reducer, so it has high safety factor.
3. There is V type backplate on the two sides of Chain Conveyor, which can improve the conveying capacity, and make sure that waste paper impurities won't slid to the rollers, thus improving Chain Conveyer service life.
Recently Leizhan provides two Chain Conveyors for a Guangzhou paper making line. They respectively are BFW1400 and BFW2000 Chain Conveyor. The capacity of line is 250,000 ton a year. Leizhan provides the whole paper pulp handling equipment for them. We hope that our equipment will benefit our customer soon.
With more than 30 years' development, our paper machines and pulp equipment have won lots customers from all over the world. Cooperating with us is your wise choice. If you have any need, please feel free to contact us. Welcome you to come and visit!