Posted on May 11, 2021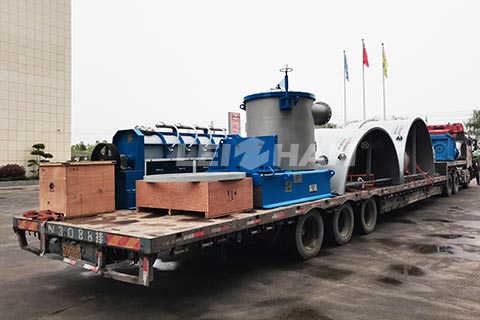 Anhui customer has a new whiteboard paper making project of 200,000 tons annual output. The complete set of paper pulp making machine is provided by our company Leizhan.
Our company is an enterprise specialized in designing, manufacturing and sales of complete sets of equipment for waste paper pulping and paper making.
Ordered equipment: Roller Bag Opener, High Density Cleaner, Middle Consistency Pressure Screen, Inflow Pressure Screen, Reject Separator, Double Disc Refiner, Middle Consistency Hydrapulper
Delivery equipment: Middle Consistency Pressure Screen, Double Disc Refiner, Reject Separator, High Density Cleaner, Middle Consistency Hydrapulper barrel and a batch of supporting accessories
Delivery data: April 21,2021
Leizhan is a professional manufacturer of pulping & paper making equipment. If you are interested in any of our products, please feel free to contact us for further details.
Email: flutingpapermachine@gmail.com