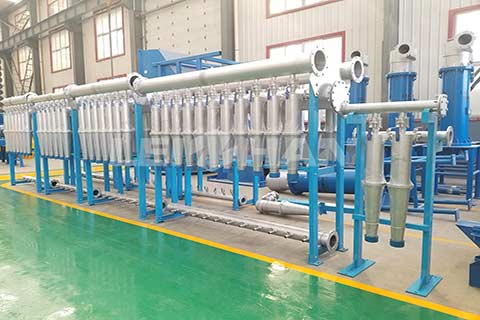 Waste paper pulping centricleaner for paper making is mainly used to remove heavy impurities in the pulp. It can remove fine impurities such as sand, nodules and dust in various pulp.
The main body of the Centricleaner is made of 304 stainless steel, the lower end is equipped with a ceramic slag removal nozzle, and the end slag discharge nozzle is equipped with a paddle. This ensures stable slagging efficiency, extended service life and reduced fiber loss.
The Centricleaner is a split structure, and the whole slag remover can be divided into 3 to 4 sections, which is easy to disassemble and replace.
Leizhan is a professional manufacturer of waste pulping machine and paper making machine. If you are interested in our machine, welcome contact us for more details.
Email: flutingpapermachine@gmail.com