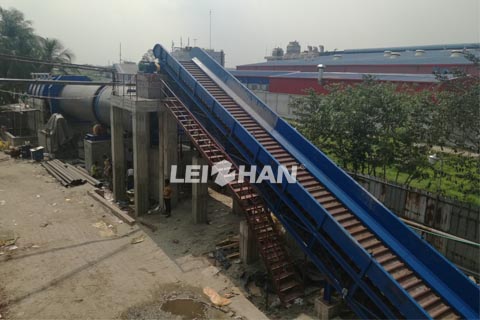 BFW Series Chain Conveyor can supplement the raw material continuously with the use of hydrapulper. It is beneficial to increase the output and economic benefits of the factory. The chain plate are made of stainless steel or carbon steel. Chain plate width can reach to 2600mm. The chain plate adopts the stamping groove design, which is beneficial to increase the friction and prevent the material from falling off.
Equipment Benefits:
◉ Stainless steel and carbon steel materials, a wide variety of specifications, can be selected according to the requirements of conveying materials and processes, different needs meet.
◉ Accurate and stable conveying speed can ensure accurate synchronous conveying.
◉ Large conveying capacity, can carry large loads.
◉ Worker's selection can be reduced. Simplify the process and save labor power.
◉ Flexible device layout. Horizontal and inclined conveying can be completed on a conveying line.
◉ Simple structure, convenient maintenance.
Leizhan sincerely welcome your coming. We can offer you the details about pulping and screen equipment and stock preparation line. If you have any needs about our products, please contact us:
Email: flutingpapermachine@gmail.com