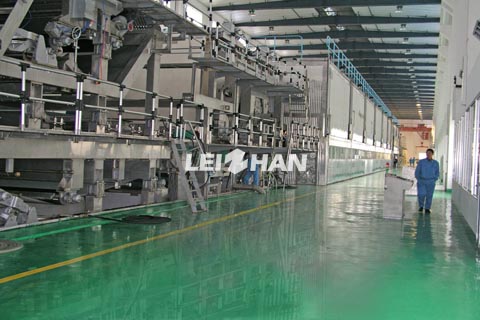 3400 mm Wrapping Paper Machine mainly use waste paper, white shavings, virgin pulp as material to make packaging paper such as: base paper, fluting paper and corrugating paper.
The 3400 mm wrapping paper machine has headbox, wire section, press section, drying section, transmission section, foundation part, a pneumatic paper winder.
Main Technical Parameters:
Main Product: Wrapping Paper
Raw Material: OCC
Basic Weight: 90-180 g/㎡
Production Capacity: 150 t/d
Trimmed Width: 3400 mm
Roll Paper Width: 3450 mm
Working Speed: 350 m/min
3400mm Wrapping Paper Pulping Process Equipment:
Chain Conveyor;
Pulping machine;
High, mid & low density deslagging system machine;
Coarse screen;
Fiber fractionating machine;
Fine screen;
Approach system before paper machine.
Leizhan provides various kinds of paper and pulp machine. Welcome to contact us for more details.
Email: flutingpapermachine@gmail.com