Posted on Jan 08, 2021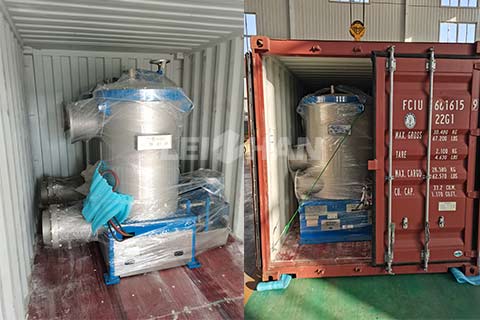 Our company Leizhan is a manufacturer of paper pulp equipment and papepr machine. We can provde the complete of paper making line machine. Malaysian customer ordered Pressure screen from our company.
Pressure Screen is advanced paper pulp screening equipment. It is mainly used for coarse and fine screening of various waste paper pulp. It has the advantages of high concentration, low energy consumption and large production capacity in waste paper pulp processing.
Malaysian customer has ordered the Pressure Screen, includes Middle Consistency Pressure Screen and Inflow Pressure Screen.
This time shipped equipment included Middle Consistency Pressure Screen, Inflow Pressure Screen and supporting accessories.
Leizhan is a professional manufacturer of pulping & paper making equipment. If you are interested in any of our products, please feel free to contact us for further details.
#Email: flutingpapermachine@gmail.com