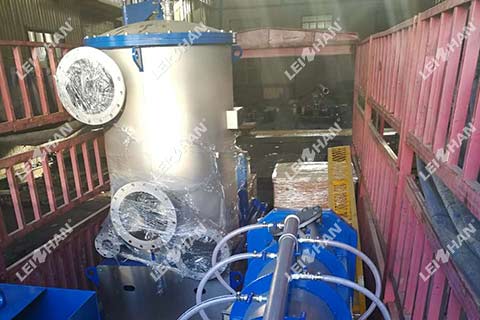 Jiangxi Wanzai paper mill devotes to produce fireworks paper. Recently Leizhan signed a 200t/d fireworks paper production line for them. This time we deliver the fractionating screen & reject separator for them.
Fractonating Screen
Type:ZNS M.C.Pressure Screen
Screen Area:22
Screen hole size: φ1.6-φ3.5mm
Screen Sl t Size:0.10-0.55mm
Input Pulp Consistency:1-4%
Motor Power: 75-160
Reject Separator is mainly used for handling the tailings of first stage coarse screen. Closed Working condition, clean environment.
Leizhan provides various kinds of paper and pulp equipment. Welcome to contact us for more details.
Email:leizhanpapermachine@gmail.com